We make it easy
We make it easy to manage your program's physical activity component.
Physical activity made simple.
Lasting, Positive Impacts
Are you worried the physical activity component of your After School Program isn't running as it should?
Does it seem impossible to motivate and organize groups of kids to move in a fun, non-competitive way?
Is your staff overwhelmed or intimidated by your current or nonexistent physical activity program?
Are you tired of complex resources that are difficult to use and even harder to explain?
Whether you oversee one Before or After School Program with limited funds or manage multiple sites, we can help you nurture happier, healthier kids (and more content staff) with affordable, easy-to-use Skillastics® After School Programs — we have something to fit every After School program and budget.
How we help make physical activity a simple, fun, and positive experience for all.
For over 17 years, Skillastics® has provided After School directors and staff with the resources they need to easily equip children with the appropriate skills, social and emotional learning behaviors (SEL) and confidence to be physically active for a lifetime.
Aligns with the HEPA 2.0 Standards & SEL Core Competencies
Easy for Line Staff to implement
Includes simple, step-by-step lessons
Can be adjusted fit any size group in any size space
Academic Integration including STEM & Nutrition
Sport Skill Development Options
Includes Early Childhood activities
Can be used indoors or outdoors
WANT TO ELIMINATE FRUSTRATION (WHILE INCREASING PRODUCTIVITY?)
Get Our Free Guide: Top 7 Ways to Organize Large Groups of Kids in a Physically Active Setting
If it's a challenge to quiet down and organize large groups of kids, we can help. Get our free guide to gain 7 quick-and-easy methods that will get groups organized, listening, and engaged.
Experience an easy-to-implement physical activity program that leads to happier children and staff.
If you want a simple physical activity program that everyone loves, schedule a consult and we'll help you find the resource that best fits your needs.
Suggested Products For You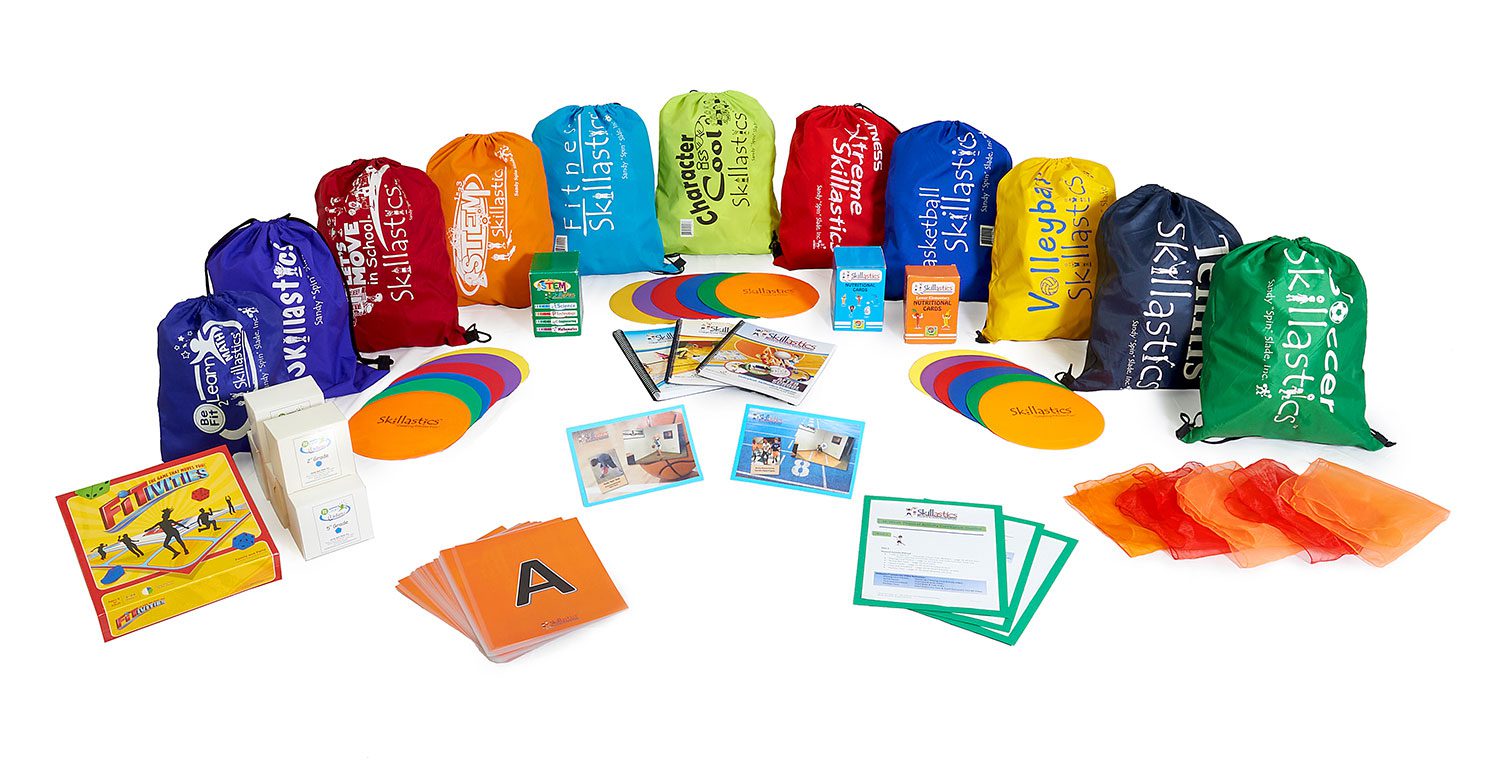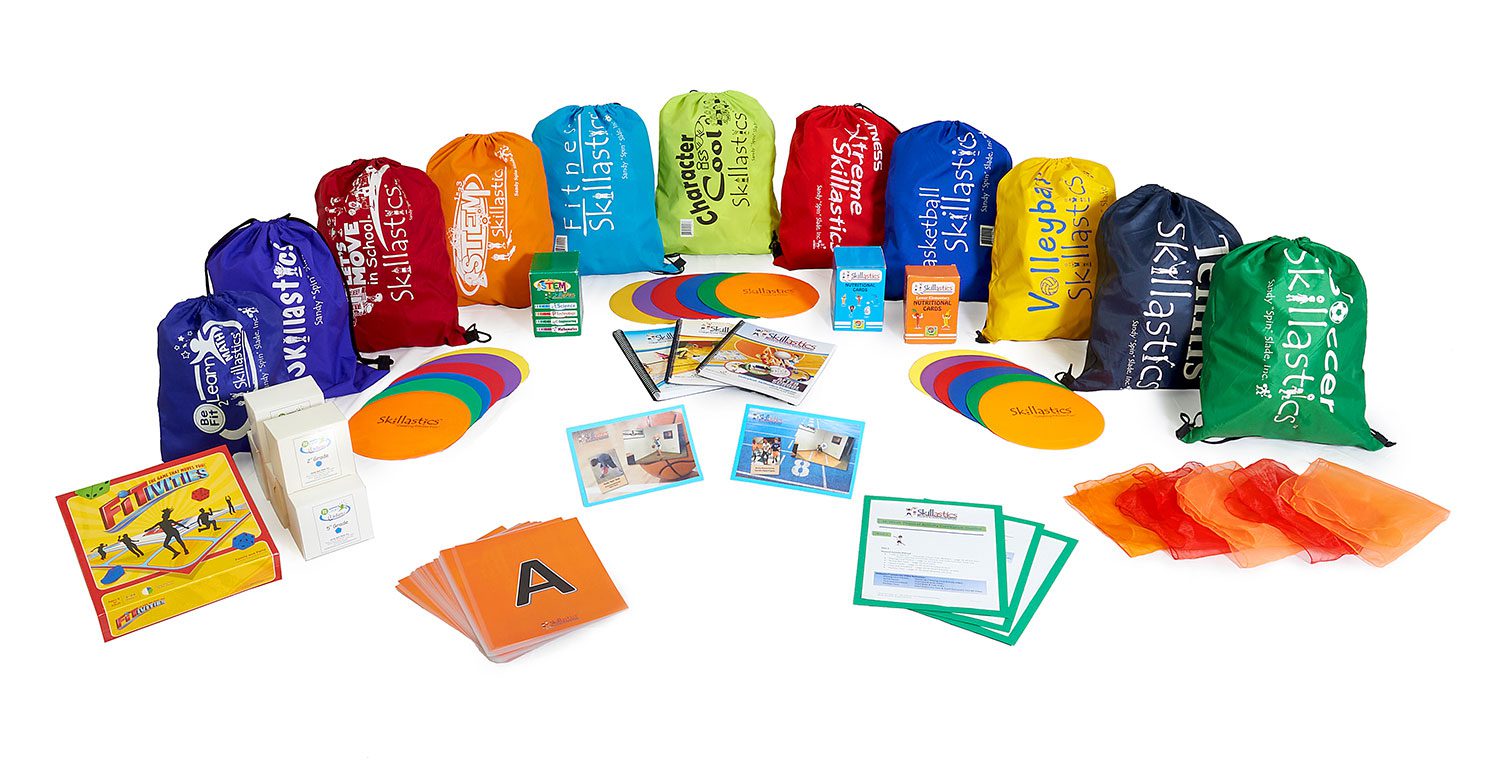 After School Staff Training
Does your staff need to be re-energized and revitalized? Are they struggling to implement Skillastics®? Let us help you with our high-energy, super-fun Skillastics® After School Training. We provide 3 different levels of training to fit any budget.
INTRODUCTION OR Refresher
Perfect for an Introduction to Skillastics® or for those who need to be re-energized on implementing Skillastics®.
Half-Day
Skillastics overview. Perfect for those who want a deep dive into the Fitness Skillastics Starter Package Program or review of the Skillastics Activity Package Program.
Full Day
A deep dive into the Skillastics® Activity Package Program. Everything you need to know to implement this program.
*Prices do not include travel
"My ASES staff is so excited about the awesome Skillastics® training! Today they had about 75 kids having great fun and education time using Skillastics®. Thank you!!!"
Debbie Layton, Academic Program Coordinator, Sacramento, CA
Luis Morales
KidsPlay Coordinator – LEARN LA
"Skillastics is a really fun curriculum it really encourages leadership skills in our students. It's also very inclusive. The trainings are really fun! Sandy and her staff are really helpful and they make the whole process easy for our staff as well.
Jamie Kyder
Reach for the Stars Program Director, Ottowa Kansas
"We love Skillastics®. We have used them for the last 5-6 years and not only do our kids love them, our staff loves them too. Recently, we polled our students about their favorite activities with our program and Skillastics® made the top 5. "
Award-winning recommended resource & partnership



Experience how easy it can be to encourage
in a non-competitive, all-inclusive, super fun environment.