The All-in-one solution for After School and PE Instructors That Make Physical Activity Simple
Engages Up to 100 Kids at One Time
Lasting, Positive Impacts
Are you tired of trying to find a physical activity resource that takes very little setup time and is easy to implement? You're in the right place!
Do you need a versatile resource that can work in any size space for any size group of kids?
Do you want to improve learning outcomes and help children develop into physically literate, responsible, and productive adults?
Do you want easy-to-use, multipurpose physical activity resources that saves you time and makes your life easier?
Discover the Skillastics® Resource That Best Fits Your Needs:
Physical Education Programs
What Makes Skillastics® #1?
With the rise in technology and growing disinterest in physical activity, we know it's a challenge to both organize and motivate kids to move and learn.

That's why we created Skillastics® on-site and virtual physical activity programming. To make physical activity fun for kids & to help make it easy for you to provide quality activity programming no matter the circumstance.

We have a Skillastics® Activity Kit Program to fit any need on-site. The innovative technique of play of Skillastics® is executed on an oversize mat where up to 100 children can play at one time. Thirteen different themes ranging from general fitness, sport-skill development, character & SEL development, as well as academic integration like STEM & Nutrition.
What Makes Skillastics® Different?

Our virtual specialty programming provides an amazing variety of physical activity experiences that most students would not be otherwise exposed to. Each program consists of 30 days of content lasting 30-40 minutes of physical activity each day. You have unlimited use of these self-run programs which can be used both remotely and on-site.

And to make it even easier for you and/or your staff, every purchase includes on-demand training videos, step-by-step lesson plans and access to Skillastics® University extensive tips video library.
Jennifer Davis
Coordinator, Fairfax School District
"One of the exciting things we discovered about Skillastics is that it's very easy to implement. Our kids are physical along with learning some academics at the same time, it's also easy to manage and very engaging."
Mike Ginicola
PE, Magnolia Woods Elementary
"It's really something that's been engaging for my students, easy to set up, works great for us as teachers, student teachers, and substitutes. Really a versatile tool. "
Award-winning recommended resource & partnership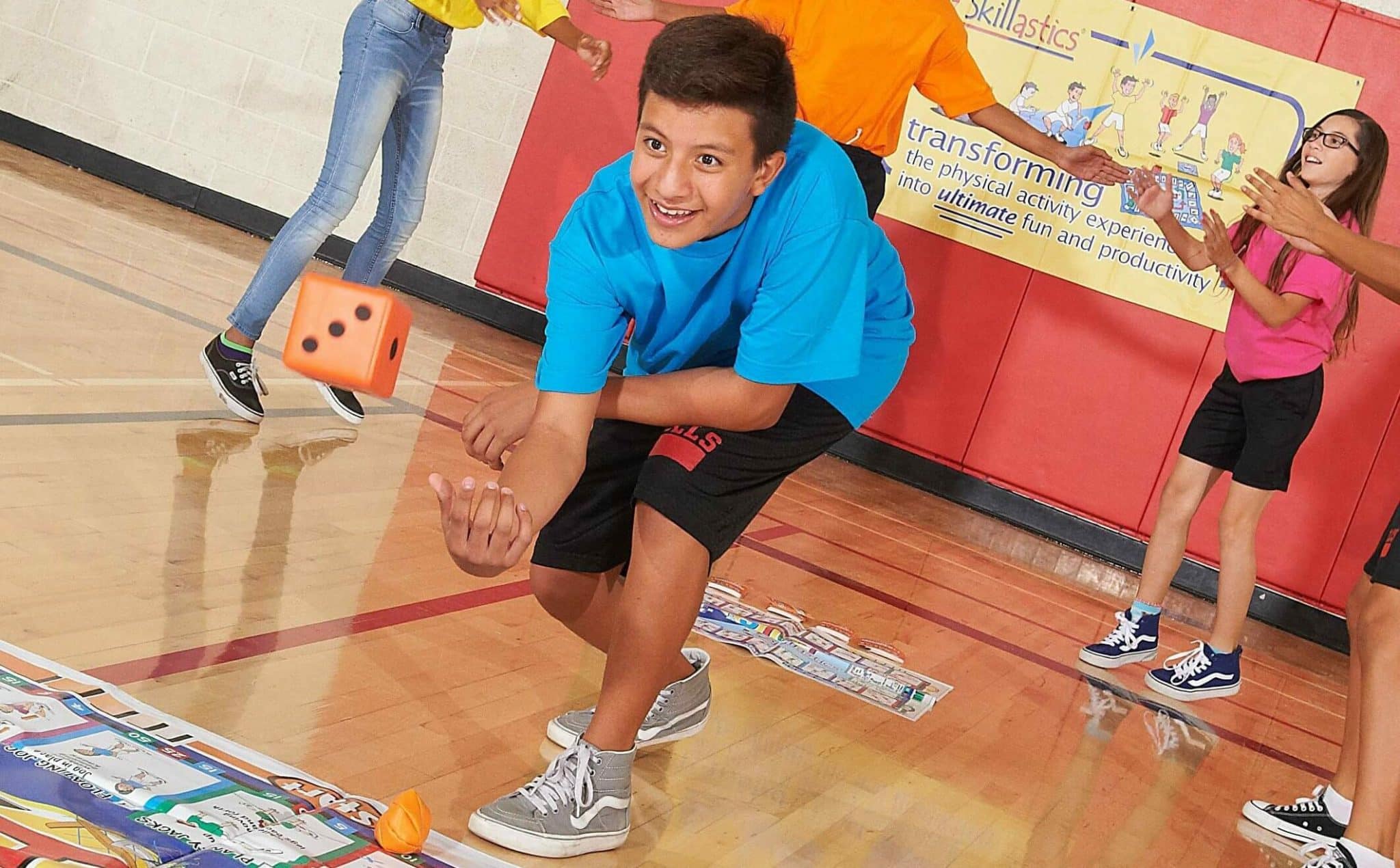 Get Started in 3 Easy Steps:
Step 1:
Shop or Talk with Us
Step 2:
Order Your Resources
Receive your product quickly including easy, step-by-step on-boarding and access to Skillastics University - extensive video tip library.
Step 3:
Transform Students
Cultivate healthier, happier children with fun, easy-to-use resources that engage and transform attitudes about physical activity.
"We have implemented Skillastics® at all elementary expanded learning program sites within our district. Our students are having a blast and Skillastics® is changing their attitudes about physical activity! It is extremely easy for our staff to implement and ensure that we are meeting our goal of 30-45 minutes of moderate to vigorous physical activity each day!"
- Christina "Tina" Smith, District Coordinator, THRIVE Expanded Learning, Stanislaus USD
Experience how easy it can be to encourage
in a non-competitive, all-inclusive, super fun environment.

WANT TO ELIMINATE FRUSTRATION (WHILE INCREASING PRODUCTIVITY?)
Get Our Free Guide: Top 7 Ways to Organize Large Groups of Kids in a Physical Active Setting
Organizing large groups of kids is always a challenge. Get our free guide, and gain 7 quick-and-easy methods that will get groups organized, listening, and engaged.