Exercise and fitness are crucial to the physical well-being of kids and adults alike. However, when a child does not have adequate physical activity incorporated into their daily routine, there can be dire short and long-term consequences. Ensuring that students remain active throughout their childhood can help create long lasting healthy habits that continue well into adulthood.
After school programs are a fantastic way for a child to make friends, learn, and spend time engaged in physical activity. After school programs that provide daily exercise can foster immense growth for the children that attend.
The Center for Disease Control and Prevention's (CDC) Physical Activity Guidelines for Americans, 2nd Edition states that children between the ages of 6 and 17 should participate in 60 minutes or more of moderate-to-vigorous physical activity (MVPA)  a day. However, the Department of Health and Human Services (HHS) estimates that only 1 in every 3 children in America participates in physical activity every day. With childhood obesity on the rise, after school programs play a critical role in providing children with the time and safe space to exercise and practice healthy habits.
10 Benefits of Incorporating Exercise Into After School Programs
Improves Physical Well-Being
First and foremost, participation in physical activity will always enhance the physical well-being of a child. Daily exercise improves physical well-being because it:
Strengthens muscles and bones
Reduces the risk of Type 2 Diabetes, obesity, heart disease, high blood pressure, and other life-threatening diseases
Improves endurance and flexibility
Improves motor skills, hand-eye-coordination, dexterity, and reaction time
Improves Mental Health and Well-Being
Besides physical well-being, after school exercise will also boost mental well-being in children. Recent studies have shown a strong correlation between depression in kids and adolescents and lack of physical activity. When we exercise, our brains let out powerful endorphins that release the positive energy that keeps us feeling good. Regular physical activity keeps kids' bodies and minds from becoming sluggish and unproductive.
Creates Consistency in Routine
After school programs are a fantastic way to promote time management skills and consistent routines in children. If exercise is incorporated into the program's curriculum every single day after school, children will recognize that physical activity needs to happen every day, too, just like brushing your teeth, eating, or catching the bus.
Promotes New and Healthy Habits
The benefit of exercise at an after school program is the wide variety of games, sports, and other physical activities available to experience. There are many resources available for after school programs to use to promote healthy habits in children. These programs also give kids the chance to try new sports and games, which could lead to further interest in team activities and healthy habits.
Fosters Connection With Other Children
When children attend after school programs that emphasize regular physical activity, it provides the opportunity for them to connect with peers over shared interests. For example, it takes three people to participate in a round of double dutch jumping, enticing the children to connect over that activity which they prefer.
Children Learn New Skills
After school programs allow children to learn new skills through physical activity. Programs are often full of diverse groups of students; some may not have any siblings; some live in apartments and don't have access to certain recreational activities. Perhaps a little girl without any brothers has never played basketball before. After school programs can utilize sport-specific resources  and activities to promote that interest.
Builds Confidence
Participation in a group setting will undoubtedly boost the confidence of younger children. By promoting activities in after school programs where children can play in teams and use problem-solving skills to communicate with others, children become more self-assured and self-reliant.
Influences Homework and Test Scores
Research at Stanford University has proven that too much home and schoolwork can be detrimental to the overall development of a child. Incorporating after school activities into the daily routine of children can provide a much-needed rest for their growing brains. Unstructured playtime especially can foster creativity and free thinking in a child.
Improves Social and Emotional Skills
While participating in physically challenging activities, kids must work as a team, communicate, and play fair. Repeatedly using these interpersonal skills during after school programs will encourage children to incorporate those social and emotional skills into everyday life at school and home.
Encourages Other Healthy Lifestyle Habits
Building physical activity into the daily routine of a child can foster healthier lifestyle habits down the road. Children who participate in sports and other afterschool activities are more likely to continue to incorporate healthy lifestyle choices into their adult lives. They may avoid junk food, drugs, and alcohol because they understand the importance of living a healthy lifestyle. They may also continue to have a lifelong enjoyment of participating in physical activity and instill that sense of happiness unto their children someday.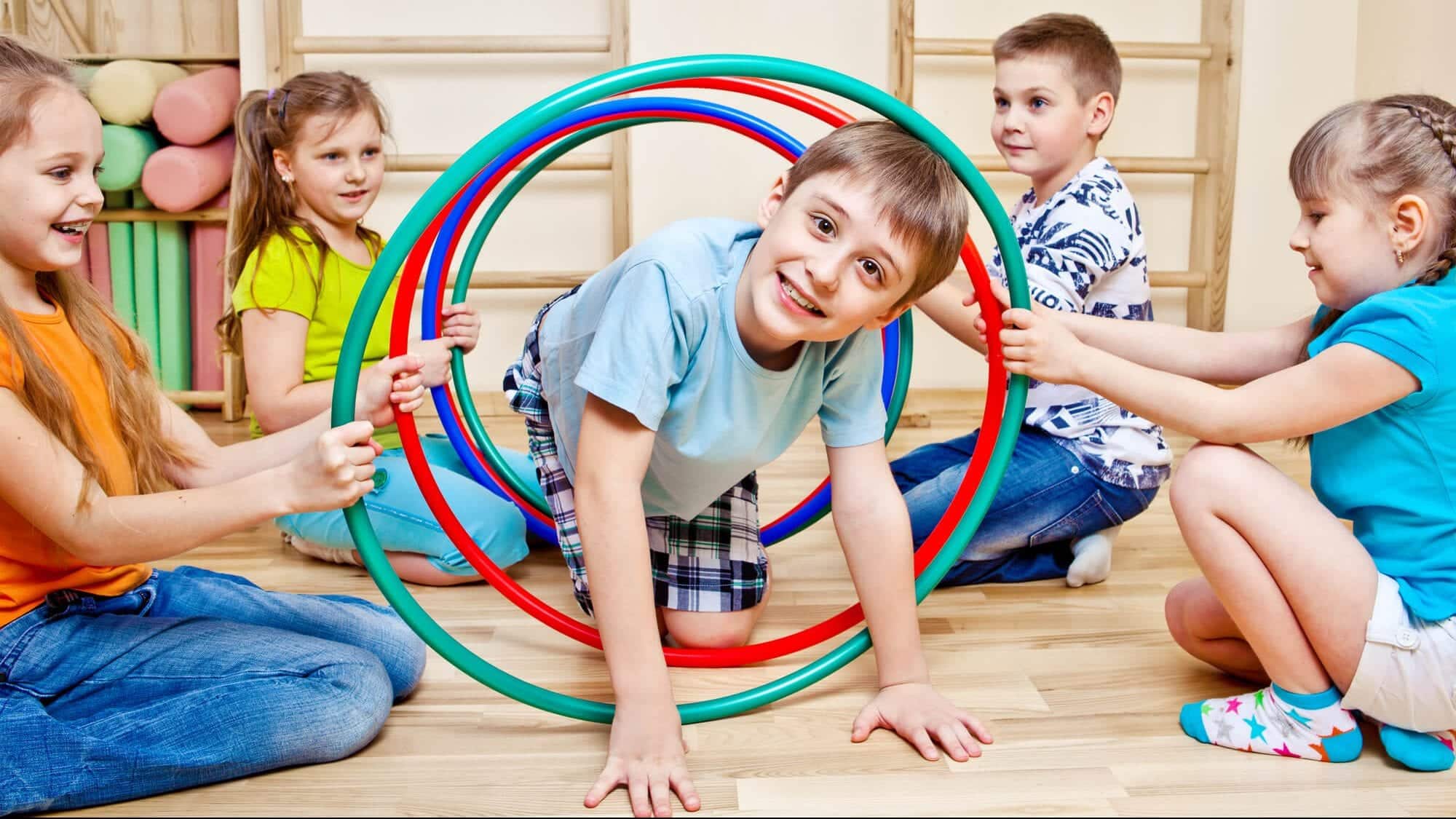 The Long-Term Pay Off
Children can suffer both physically and mentally when adults in their life fail to provide opportunities for exercise. However, with the proper training, the staff at an after school program can improve any child's quality of life. An hour of physical activity each day not only improves children's physical and mental wellbeing but can improve upon several useful life skills. By promoting a positive physical fitness experience to children in developing stages of their lives, they can begin honing practical social skills. Physical activity in an after school program setting can encourage confidence, communication, teamwork, learning, and improve interpersonal skills. These are lifelong skills that will benefit children long into the future.
Sandy Slade is the CEO & Founder of Skillastics®, the #1 large group physical activity resource. Skillastics® makes it easy to organize, motivate, and engage students to move, learn, and love it. Skillastics® is an innovative technique of play designed around an oversize mat where up to 100 children can play at one time. There are 13 different Skillastics® Activity Kit themes, ranging from general fitness, sport skill development, character enhancement, and academic integration, including STEM and nutrition. The newest layer of Skillastics® resources includes 30-Day Virtual Physical Activity programs, including Fitness, Martial Arts, and Yoga.
Skillastics® is enjoyed by over 10 million students in more than 25,000 Physical Education and After School settings nationwide. For more information, email info@skillastics.com or check out www.skillastics.com.