Physical education history traces back to ancient Greece, but it exists all over the world today. Starting from a young age, children need to engage in regular physical activity to develop their minds and bodies. In the United States, P.E. is a crucial component of early childhood education, laying the foundation for a healthy lifestyle into adulthood.
Introduction to Physical Education
Physical education benefits a growing individual's mind and body. Increasing physical activity allows students to focus more in school, prevents injury and disease, improves their self-esteem, and reduces stress, anxiety, and depression, among other mental health benefits.
Even if they do not have daily P.E. class, students still benefit from learning about their body and ways to move. From there, they can nurture personal interests in different forms of activity, such as competitive sports, running, yoga, dance, or any other exercise type that they can commit to regularly.
The Evolution of Physical Education
In 386 B.C., P.E. began in ancient Greece. Plato is the one who invented physical education, hosting classes at his school titled Akademia. He understood the importance of teaching children about physical fitness, and students began learning it at age seven. Plato was a skilled wrestler, and he believed that education and physical activity combined helped one attain perfection.
Physical training helped prepare students for careers as warriors or athletes. Common sports included wrestling, boxing, and chariot races. Physical education classes helped progress Greek society, and eventually, word of them spread throughout the world.
P.E. for the American Soldier
It wasn't until the mid-19th century that physical education started in the United States. Similar to Athens education, P.E. trained and educated soldiers for battle. After the American Civil War, schools enacted laws necessitating physical education programs in public schools to prepare future generations for war.
Nonetheless, schools eventually used these classes to take health seriously and offered more attention to physical health and development. World War I showed that ⅓ of military recruits were physically unfit for combat. The government then passed legislation to improve the quality of these courses.
Committing to America's Children
By World War II, physical education became common for men and women to cultivate their physiques for combat and manual labor. Since the military draft rejected some men from childhood malnutrition, President Franklin D. Roosevelt introduced the National School Lunch Program to improve children's nutrition.
Soon after, a national fear arose concerning the rapid weight gain of American children. President John F. Kennedy became an advocate for physical education and fitness in America, campaigning for it even before his election. Once in office, the President made it a goal to improve the nation's physical fitness levels.
President Kennedy created a White House Committee on Health and Fitness. This committee had an annual Youth Fitness Congress with every United States governor. Incorporating the federal and state governments ensured the American people would recognize the national need for reform.
Many colleges also began offering courses to help students understand the human body, improve their physical capabilities, and increase their self-worth. Initially, girls leaned towards gymnastics as boys engaged in rougher sports. In 1975, the U.S. House of Representatives created an amendment to the Federal Education Act to prevent gender discrimination in physical education. Women could participate in more sports in their schools.
Physical education programs have expanded to inform students of all aspects of fitness, including strength, flexibility, endurance, body composition, and nutrition. Learning the basics of these pillars encourages a life of health and wellness. Imbalances may lead to injury and illness, but working on each of these areas reduces the risk of all-cause mortality, improves mental health and cognitive performance, and increases the quality of life.
At this time, 95% of high schools, 84% of middle schools, and 69% of elementary schools require physical education in the United States. Of the 50 states, 38 require school districts to follow physical education standards laid out in the National Standards for Physical Education, and 43 states have made physical education a mandatory part of the curriculum.
These national standards for physical literacy in K-12 physical education include:
Having competence in various movement patterns and motor skills
Applying knowledge of tactics, principles, concepts, and strategies related to performance and movement
Showing the necessary skills and knowledge to acquire and keep a beneficial degree of physical activity and fitness
Displaying responsible behavior socially and personally that respects themself and others
Recognizing the benefits of physical activity for health, challenge, social interaction, personal expression, and enjoyment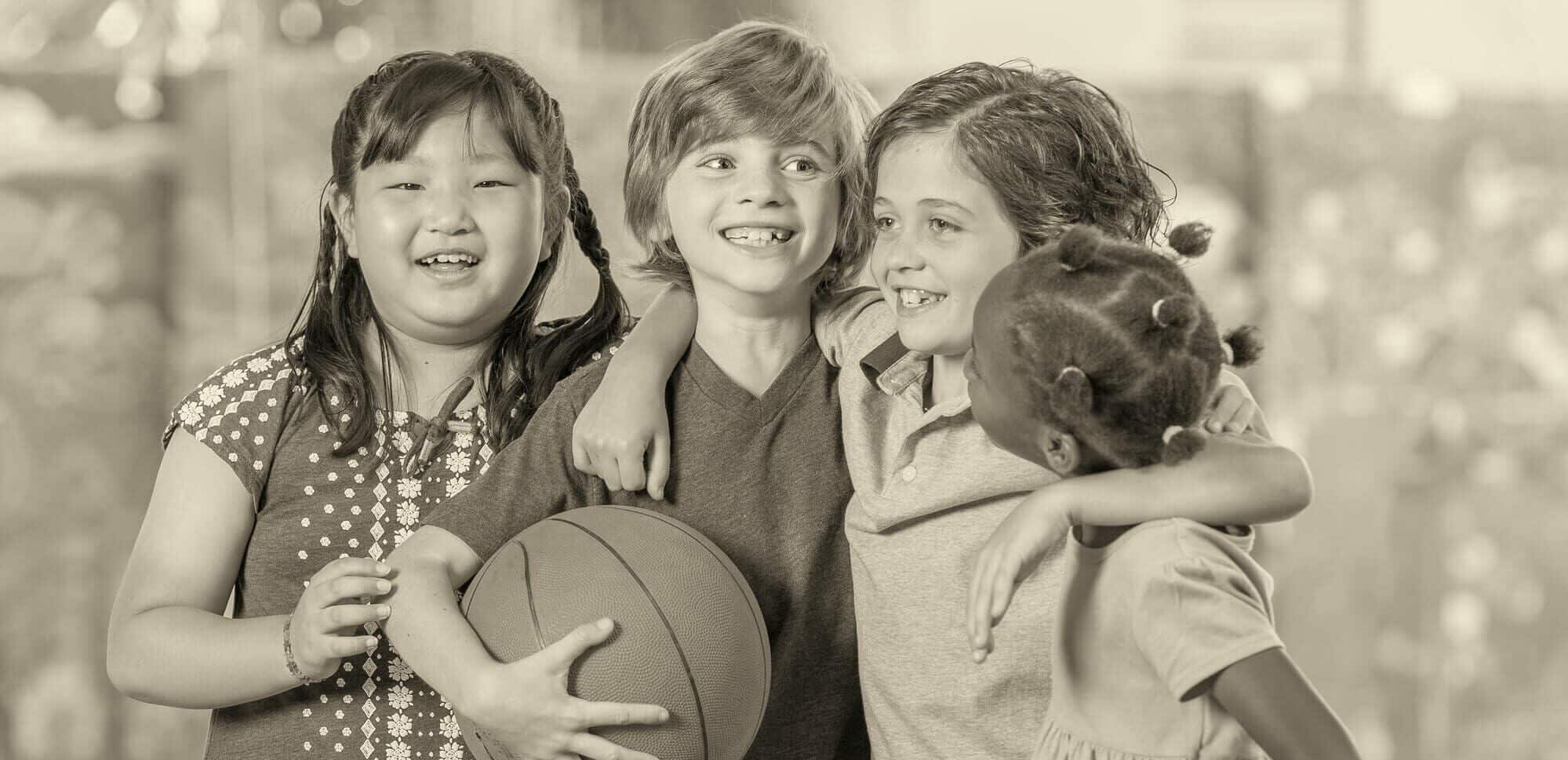 Timeline of the History of Physical Education
Mid-1700s: Johann Bernhard Basedow, a German reformer, saw the benefits of physical activity firsthand and introduced it into the school curriculum. He also worked to modernize gymnastics.
Early 1800s: Johann Cristoph Friedrich introduced systematic physical exercises in German schools. He also developed gymnastics principles and published the first gymnastics textbook.
1810: Friedrich Ludwig Jahn, the father of modern gymnastics, introduced many gymnastics activities into schools.
1811: Jahn's Berlin school began promoting gymnastics to other schools, developing gymnastics clubs around Europe.
1820: Round Hill School became the first school to have a physical education curriculum, although it was primarily geared towards male students.
1823: Catherine Beecher founded an early form of aerobics.
1825: Charles Beck became the first official American P.E. teacher who taught German gymnastics.
1825: Charles Follen opened the first college gym at Harvard University and the first public gym in Boston, Massachusetts.
1861: The Normal Institute of Physical Education was founded in Boston, Massachusetts.
1878: Dr. Dudley Allen Sargent started a high school gymnastics club, later instructing gymnastics at Yale College.
1885: The American Physical Education Association was founded to support physical education in schools.
1885: William G. Anderson held a meeting to form the Association for Advancement of Physical Education, training people to become professional physical educators.
1896: First modern Olympics in Athens sparked many people's interest in physical fitness.
Early 1900s: Many states passed physical education legislation requiring physical training in schools.
1917: The American Physical Education Association created a Women's Athletics committee to stimulate women's interest in fitness.
1950: Most United States colleges offered majors in physical education.
1953: The Kraus-Weber tests stated that American children were less fit than European children.
1955: President Eisenhower formed the Council on Youth Fitness in reaction to the Kraus-Weber test results.
1957: The American Alliance for Health, Physical Education, Recreation, and Dance established the Youth Fitness Test.
1961: President Kennedy reforms the Council on Youth Fitness into the President's Council on Physical Fitness and Sports.
1972: Title IX banned sexual discrimination in schools for academics and athletics.
1981: AAHPERD developed another health-related physical fitness test.
1994: The nation established the Physical Best fitness testing program.
2000: Congress approved the Physical Education for Progress Act bill.
2001: Bush Administration imposed a moratorium on the PEP bill.
2010: President Barack Obama and First Lady Michelle Obama established a Task Force on Childhood Obesity and began the Let's Move program to improve national health and increase physical activity.
Final Thoughts
As many schools continue to participate in distance learning, in-person physical education classes have taken the backseat. However, the rich physical education history displays just how imperative it is for molding young minds.
Physical education offers countless physical and mental health benefits. Not only does physical activity reduce your risk of disease, but it can also improve your grades and concentration in school. During these changing times, physical education will continue to evolve. Nevertheless, its importance remains paramount in ensuring our children's health and society's betterment as a whole.
About the Author
Sandy Slade is the CEO & Founder of Skillastics®, the all-in-one solution for After School and PE instructors that make physical activity simple.  The on-site programs are designed around the Skillastics Activity Kits.  These Activity kits include an innovative technique of play, executed on an oversize mat, where up to 100 children can play at one time.  It also includes a full curriculum and access to Skillastics® University extensive video tutorial library.  
The virtual programs provide students with an amazing variety of physical activity experiences that consist of 30 days of unlimited, self-run content lasting 30-40 minutes a day taught by national experts.
Skillastics® is enjoyed by over 10 million students in more than 25,000 Physical Education and After School settings nationwide.
For more information, email info@skillastics.com or check out www.skillastics.com.