Light the Olympic Torch! Winter Olympic Theme Resources Guaranteed to Inspire Your Students
Can you believe it, the Winter Olympics begin early next month! Even though opening ceremonies are less than a month away, you still have time to knock out some amazing Olympic theme lessons. Here are some ideas;
1) An amazing winter Olympic resource is Bfit4 Winter Skillastics®. This Skillastics® Activity Kit focuses on specific movements that Olympic athletes need to develop in winter sports such as snowboarding, skiing, cross-country skiing and snowshoeing.
With your guidance, students can imagine themselves in the role while they are downhill skiing as they perform lateral jumps, or pretend balancing on a snowboard or holding plank position on their sled as they race down the hill. (All activities included in Bfit4 Winter Skillastics). The skills will enhance many components of the physically fit student by building strength, flexibility, endurance and balance needed for these winter activities.
It can be played with a fun twist to the traditional game as well by adding a lap of popular winter activities around your gym in between rolls of the die. For example, students might simulate snow shoeing or ice skating (shoe boxes), as well as cross country skiing (old rags), or sledding and the luge run (scooters).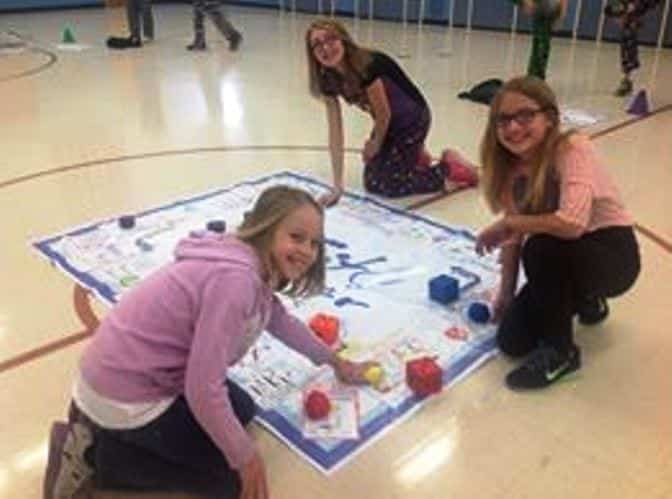 BFit4 Winter Skillastics® is a fun, easy, active and an innovative way to celebrate the Winter Olympics and bring the outdoor world of winter activities into your existing program.
CLICK HERE to share the Bfit4 Winter Skillastics® Experience with your students today! In honor of the Olympics, we are offering a 15% discount. Use code BF418 at our storefront checkout or mention code on purchase order. Offer Expires February 4, 2018.
2) In addition, CLICK HERE for great ideas to recreate Winter Olympic events